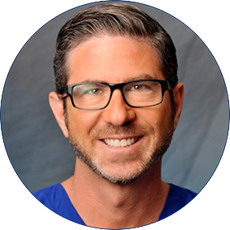 I am a firm believer in a trial of conservative (non-operative) care prior to proceeding with a surgical procedure. There are a wide range of treatment options for arthritis of the thumb, both surgical and non-surgical, that can reduce pain and restore movement
Rhonda from Thousand Oaks says "(Dr. Cohen) is exceptional ... He has relieved all the pain in both hands ... " Read 100's of testimonials.
Talk to the Doctor
Dr. Cohen has extensive experience with individuals affected by arthritis of the thumb CMC joint, also known as basal joint arthritis. This is one of the most common locations for arthritis in the hand. Click on each category below to review the information. Feel free to contact us to be seen by Dr. Cohen. We are easily accessible to patients off the 101 freeway in Westlake Village.