RECOMMENDED PRODUCTS
Using the proper products can be an important part of getting well and staying well. Well designed and ergonomically optimized products can often make a big difference in achieving that. Here are some I believe in.
---
Evoluent Mouse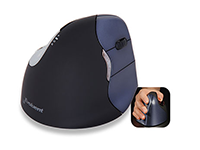 With its patented shape, Evoluent's line of computer mice support your hand in an upright neutral posture that generally avoids forearm twisting. Many users, including medical doctors, ergonomists and physical therapists, said the Evoluent Vertical Mouse provides superior comfort and even relieved their wrist pain.
Click here to see the Evoluent Mouse computer line carried by Amazon.
---
Microsoft Keyboard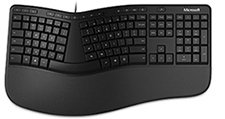 This Microsoft ergonomic keyboard reduces fatigue while delivering a slim, refined design. Along with its split keyboard and improved cushion and palm rest, it has a time-saving integrated number pad and dedicated shortcut keys.
Click here to see the Microsoft Ergonomic Keyboard carried by Amazon.
---